Find Out Why People Are Choosing Drubi Dental as Their Dental Implant Home
"Thank you Dr. Drubi for helping me smile again!!!"
What You'll Find On This Page
Meet the Doctors

Our Fees

Raving Testimonials from our patients

Everything you need to know about Implants 

Why choose Drubi Dental

Sample cases

Miami Implants - Smile Makeover Specialist
Check Out Some Before and After Implants Sample Cases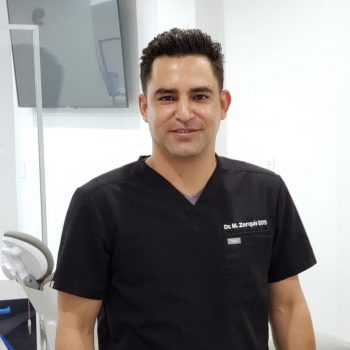 Education:
Doctor in Dental Surgery – University of Miami Hospital General Practice Residency 
Dr. Manuel Zerquis has always been fascinated by creating beautiful smiles and restoring dental function. He specializes in creating ideal smiles that are unique to each individual. Dr. Zerquis takes great pride in providing customized care to each one of his patients.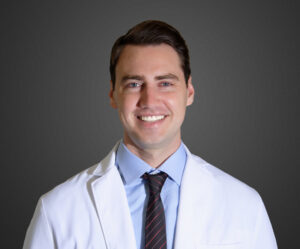 Education:
Doctor of Medicine in Dentistry- Tufts University School of Dental Medicine
Dr. Drubi enjoys working with patients and helping them achieve their ideal smiles and dental health. Dr. Drubi believes it takes a great team to achieve great results.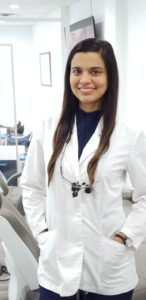 Education:
Doctor in Dental Surgery – University of Miami Hospital General Practice Residency 
Dr. Caballero has been treating patients of all ages in the Miami community for many years. Her primary area of focus is patient care and satisfaction. Dr. Caballero is very dedicated to her profession and her patients.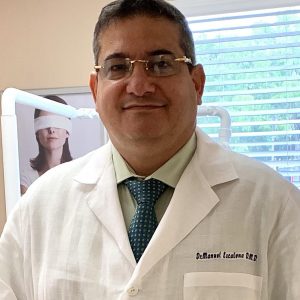 Education:
Doctor of Medicine in Dentistry- University of Illinois at Chicago College of Dentistry
Dr. Manuel Escalona has many years of experience treating patients in the Miami community. He enjoys providing personalized care to patients. Dr. Escalona performs most procedures in dentistry and this ensures patients receive consistent care by an excellent provider.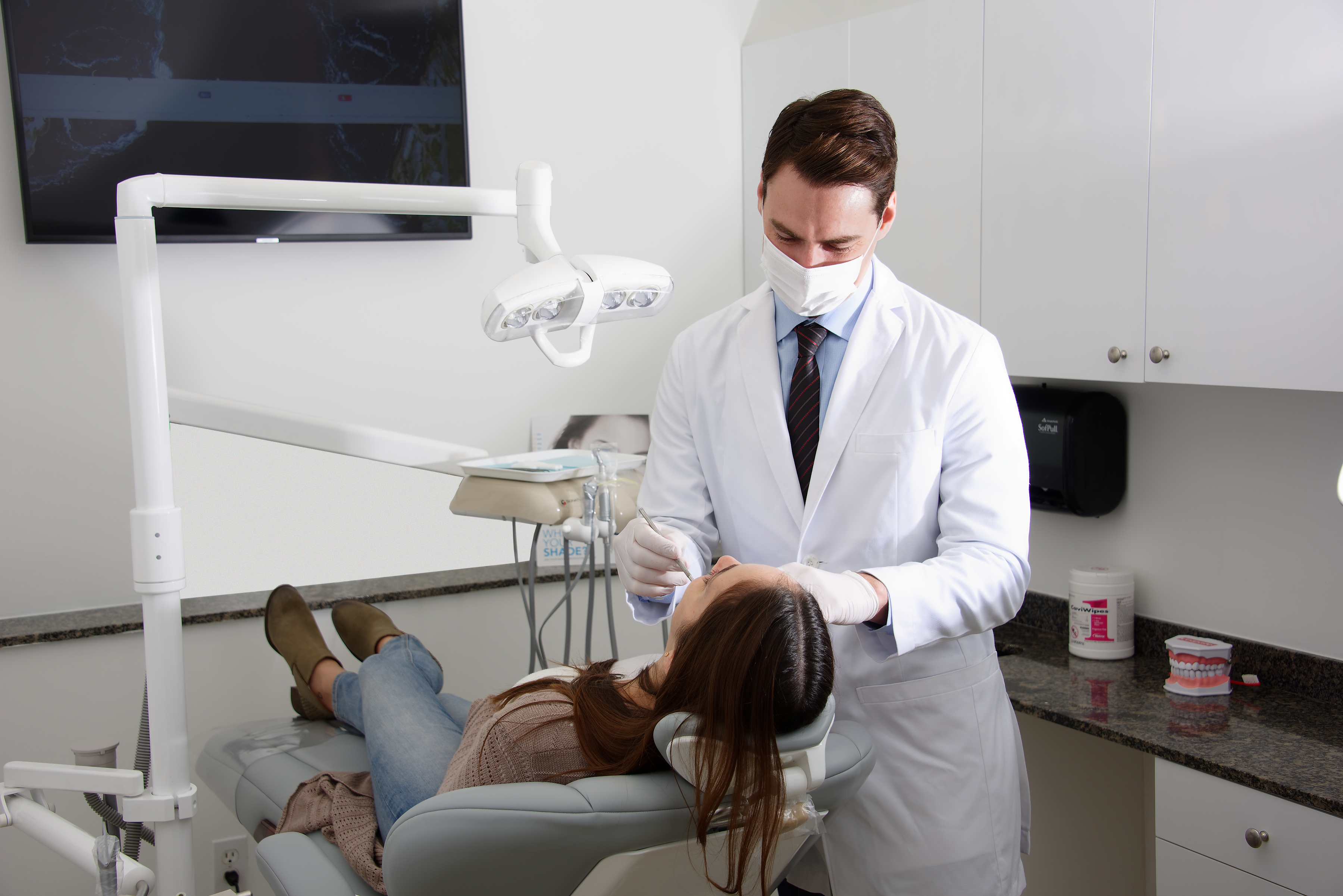 Miami Location: located on 8th Street and 22nd Avenue, easily accessible from Miami, Miami Beach, South Miami, Coral Gables, Key Biscayne, Kendall and the surrounding areas.
2260 SW 8th St, #201, Miami, FL, 33135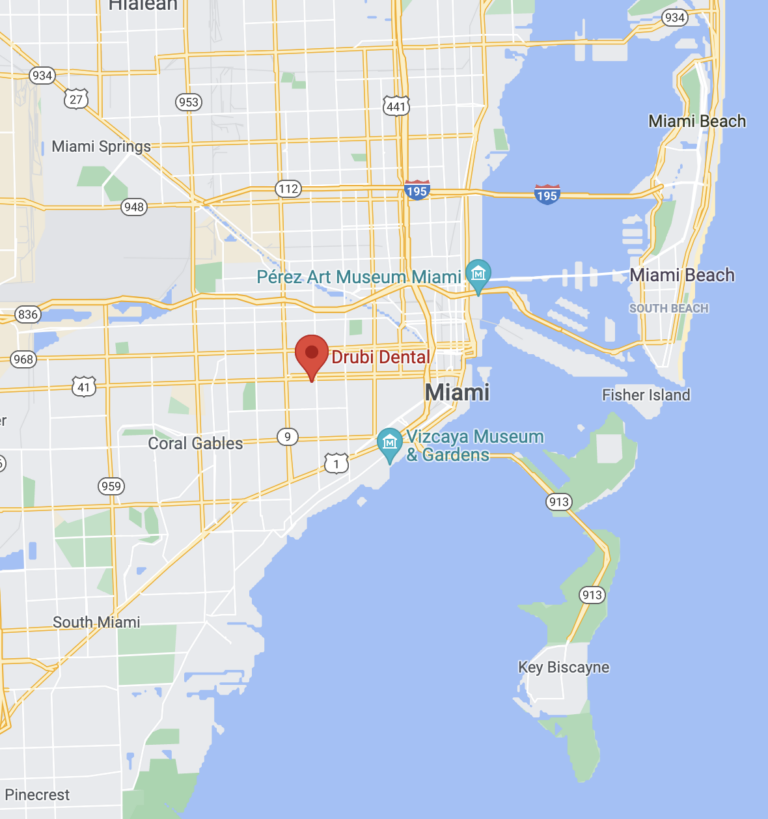 North Miami Beach Location: located on 19th Avenue right off of Miami Gardens Drive, easily accessible from North Miami Beach, Aventura, Miami Beach, Hollywood, Miami Gardens and the surrounding areas.
18140 NE 19th Ave. North Miami Beach, FL, 33162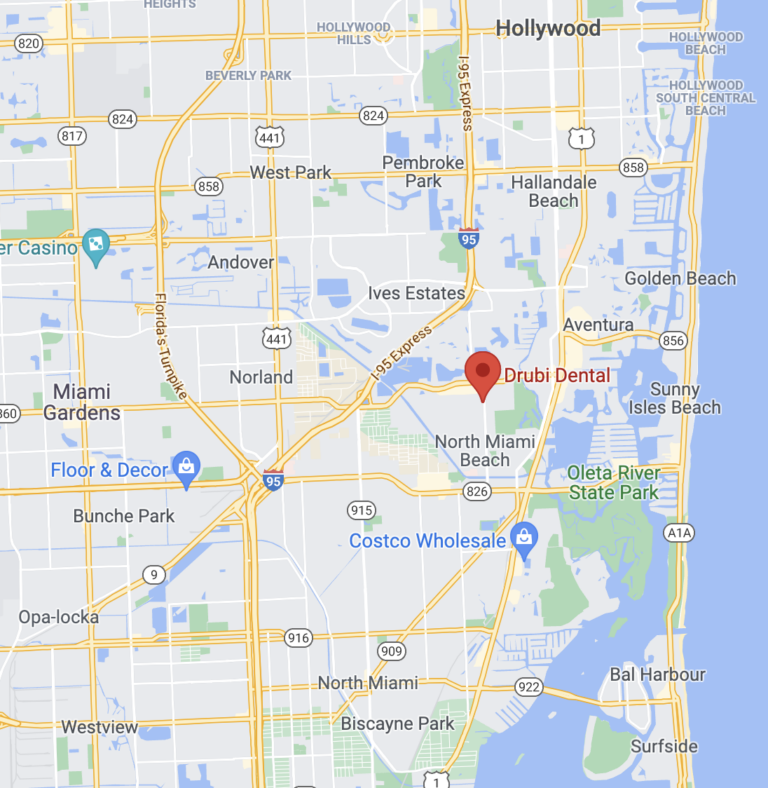 Office Hours: M-F: 9 AM – 6 PM
Dental Implants
$
1790
Per Implant and Crown
Free Panoramic Radiograph

10 Year Guarantee on Treatment
Initial Consultation – Our Doctor will perform a full examination and a treatment plan will be created. We do not believe in selling tactics, so the exam is done free of charge and with no obligations. During the initial consultation, patients are encouraged to ask as many questions as necessary to make sure they have a perfect understanding of the treatment necessary.  
Transparent Pricing – We create a treatment plan and show you the complete price right away. We do not believe in hidden fees. When our office manager presents the treatment plan with the fees, everything is printed in paper and a copy is given to each patient to make sure they know what they are being charged. 
Payment Options – We understand the value of a perfect smile and proper dental function. We also understand that Dental Implants can be a big investment so we make sure we do our best to help our patients with payment options. We work with third parties such as CareCredit and LendingPoint which allow patients to make small monthly payments with no down payment. We also do in-house financing tailored to each patient which usually requires some type of small down payment. Our manager will work with you to make sure she creates the right payment plan that fits your needs. 
Satisfaction Guaranteed – When we say satisfaction guaranteed, we mean it! What that means is that we will work until you are satisfied with the results. Our goal is to make sure we do the best job possible so that you are completely satisfied at the end of your treatment. 
Our Promise – To treat every patient with respect and put their oral health needs above all. We are in this profession not only to better smiles and dental function, but also to make sure people have good oral health. We care about our patients and promise to treat them as family. 
Book your appointment in the next:
and receive free professional whitening ($400 value) after Implant treatment
Some Kind Words From Our Patients
"Drubi Dental is the office to go to if you are looking for excellence for your dental needs. The Doctor is knowledgeable , careful and honest and he will always find a find a way to make you comfortable not only while he works on you but to also make it possible financially . The staff is also great and you will always feel at home there! Great place !!! Thank you Dr. Drubi for helping me smile again!!!"
"Dr Drubi and staff deserve every bit of a 5. Actually a 10. Dr Drubi was professional, listen to what my needs and concerns were. After exam he gave me a list of things to consider down the road with very conservative prices. No pressure, no high bill. I googled him an liked what I saw. I took my chances. I found a gem. His prices are so affordable considering the affluent area of his location. I had my teeth whitened. His staff so professional and considerate of your comfort with a smile. My teeth are so so gorgeous and such a reasonable price. I recommend DR. DRUBI HANDS DOWN. PROFESSIONAL, HONEST, CARING AND AFFORDABLE PRICES."
"This office has the nicest, most professional staff. I love that the prices are so reasonable without having insurance."
"My mom referred me to drubi dental because she said they treat her like family. I went there because I've had very bad experiences in the past. Everyone is very kind, and the work they did was impeccable. I'm very impressed, and grateful I chose to do dental work there".
"Very happy with the service I received! The staff is very helpful and kind! I would definitely recommend to family & friends! They also have affordable prices!"
Learn About Dental Implants
Dental Implants are the golden standard to replace missing teeth. It is by far the best option to restore missing teeth and regain function and aesthetics. A dental implant mimics the form, function, and aesthetics of a natural tooth. Once a tooth is missing, a dental implant may be used to replace it.
Missing teeth can be detrimental to a persons health and self- esteem. Implants are the golden standard to replaced missing teeth. Innovative techniques now allow patients to receive implants that work better and last longer. Investing in dental implants is not only investing in aesthetics but also investing in one's health and well being. 
Components of Dental Implants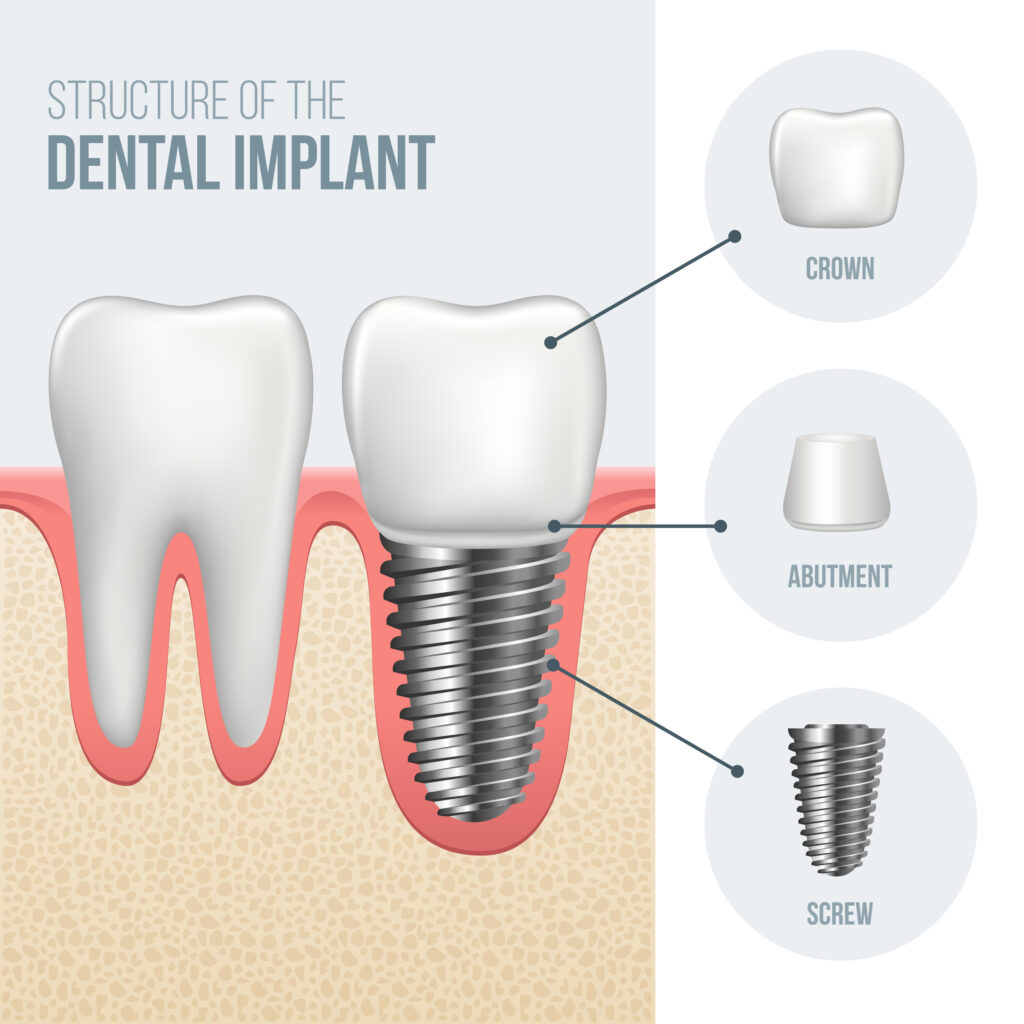 3 Components of Dental Implants:
Screw: This is the part of the implant that is inserted into the bone
Abutment: The connector. This part connects the the screw to the dental crown
Crown: This is the part of the implant that sits on top and we can see. Mimics a natural tooth. 
Frequently asked questions about Dental Implants
What exactly is a dental implant?
A dental implant is a screw placed in the bone with a crown attached on top which mimics a natural tooth. 
How long do Dental Implants last?
Dental Implants last an average of 25 years. With proper surgical techniques by the doctor and proper hygiene and maintenance by patients, dental implants should last a lifetime. 
How much are Dental Implants?
Dental implants pricing varies depending on the dental pracice and doctor. The 3 components of dental implants can be priced separately or together, allowing for a discount. The average price of the screw is $1200. The average price of the abutment is $800. The average price of the implant crown is $1300. By paying for the whole 3 implant parts together, we give patients a discount which allows them to receive implants and better their oral health. 
Am I a candidate for dental implants?
In most cases, patients can receive dental implant treatment without prior preparation or surgeries. In some instances, patients may need bone augmentation or sinus lifts. During your initial consultation, the doctor will decide if sufficient bone is present or if additional bone needs to be added prior to placing the implants. Implants placed on the top back part of the mouth sometimes require lifting of the maxillary sinus to allow enough space to place the implants. Bone augmentation and sinus lifts are additional procedures to implant placement and are priced separately. 
What is the time line of the procedure?
The first part of the 3 part procedure is placing the screw. After this procedure is done, patients will wait about 6 months to receive the crown on top of the screw. In some instances where bone is abundant, as little as 2 weeks may be enough of a wait to receive the crown. 
What is the procedure like?
There are 3 procedures. The first appointment, the screw is placed which takes about 45 minutes. After 6 months, the second part is placing the abutment and taking an impression which is sent to the lab for fabrication of the crown. This takes about 20 minutes to do. Once the crown comes back from the lab after about 2 weeks, the crown is placed on top of the tooth. This third procedures takes about 20 minutes.  
Patient came in with a fractured and broken down lateral tooth #7. Patient was very anxious and nervous about the process and cost of the procedure. Upon clinical and radiographic examination of the fractured tooth, it was determined that an extraction and implant placement with temporary crown was the ideal treatment. Patient was satisfied with the treatment plan and eager to get the procedure done. Patient was no longer scared or anxious.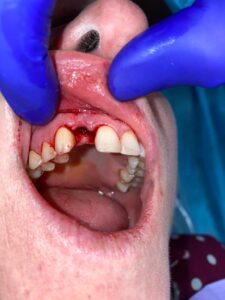 In the image above, we can see the site where the broken tooth was extracted. Very minor bleeding was present.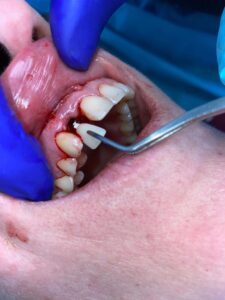 In the image above, the implant has been placed and the temporary crown is being tried in. The temporary placement of the crown is done for aesthetic purposes on the same day of the implant placement.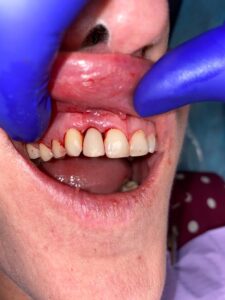 In the image above, The temporary crown has been placed and adjusted. Patient will have this crown until the Implant is strong enough to hold the final crown. 
Honesty: Our philosophy is to treat our patients with honesty and transparency. We are in the business of providing oral health and creating beautiful smiles. We believe that the best way to succeed is by being honest with our patients and always letting the patient know and understand their treatment. We know that patients value honesty. We are proud to be health care providers who always treatment plan in the best interest of the patient. 
Team: We believe that it takes a team of dedicated and experienced professionals to provide the highest quality of care. That is why at Drubi Dental, our team is made up of caring and compassionate individuals with years of experience.
Fees: We have some of the lowest fees in the nation. We understand dental work can be very expensive and we work hard at lowering our prices to meet patient's needs and expectations. We do a great job at creating treatment plans that allow us to lower prices and make patients happy. 
Time: We understand how valuable your time is and that is why we strive in making your appointment as effective as possible. Patients do not usually wait in the waiting room unless an emergency arises. Our doctor is also on call 7 days a week in case of emergencies. 
Certified Specialists: When you are a patient at Drubi Dental, you can rely on the fact that our team is certified in everything we do. Each individual has gone through extensive training in their area and has the right amount of experience to provide top quality care. 
Your initial consultation
Now that you know more about us and what we stand for, take the next step and find out how we can help you achieve your ideal smile. Here is what you can expect during your first visit with us:
Meet Dr. Drubi and the staff
Tour the office
Receive a complete oral examination including an oral cancer screening
Formulate a comprehensive treatment plan to achieve the perfect smile
Ask the Doctor and office manager any questions or concerns
Meet with the office manager to formulate a payment plan that fits your budget
In some cases, same day treatment is offered