Find Out Why People Are Choosing Drubi Dental as Their Smile Makeover Specialists
"Thank you Dr. Drubi for helping me smile again!!!"
What You'll Find On This Page
Meet Dr. Drubi

Our Fees

Raving Testimonials from our patients

Everything you need to know about Veneers 

Why choose Drubi Dental

Before and after sample pictures

Miami Veneers - Smile Makeover Specialist
Check Out Some Before and After Veneers Sample Cases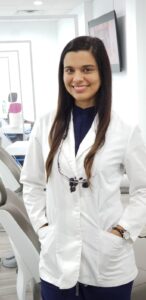 Education:
Doctor in Dental Surgery – University of Miami Hospital General Practice Residency 
Doctor in Dental Surgery – University of Havana 
Dr. Caballero has always been fascinated by creating beautiful smiles. She specializes in creating ideal smiles that are unique to each individual. Dr. Caballero has spent several years mastering the art of creating full smile makeovers.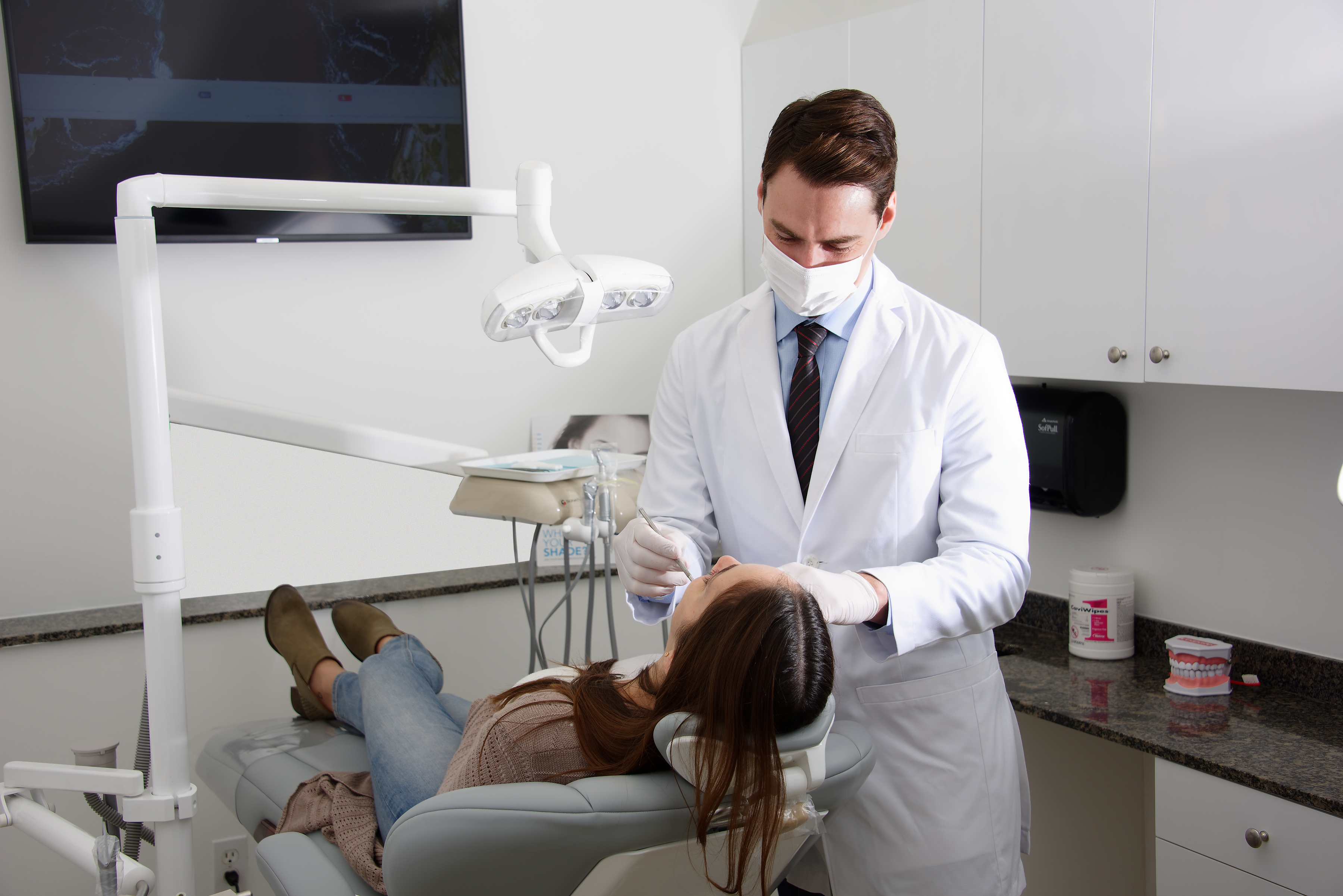 Miami Location: located on 8th Street and 22nd Avenue, easily accessible from Miami, Miami Beach, South Miami, Coral Gables, Key Biscayne, Kendall and the surrounding areas.
2260 SW 8th St, #201, Miami, FL, 33135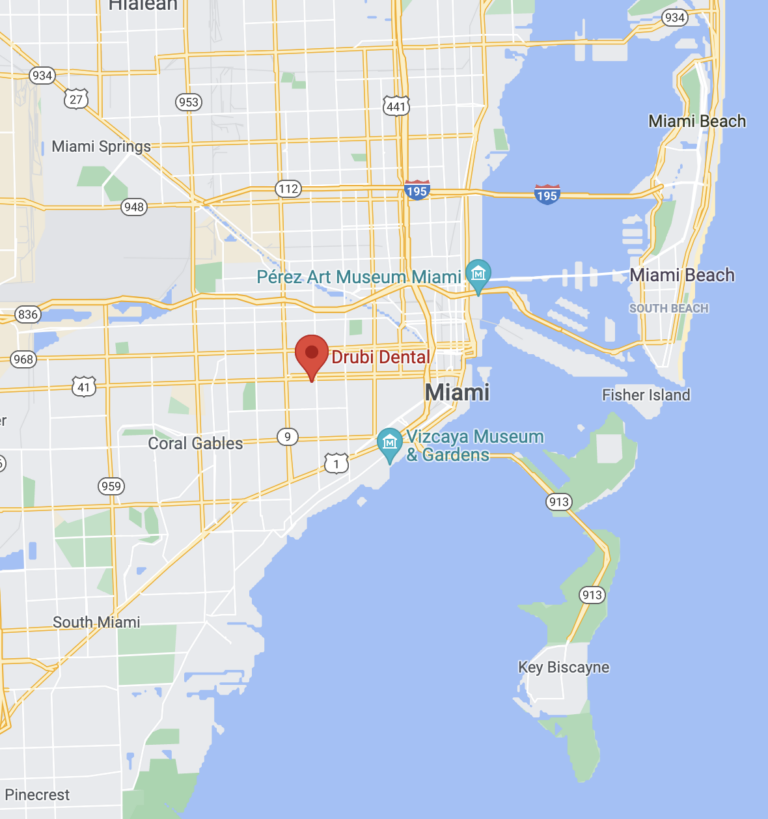 North Miami Beach Location: located on 19th Avenue right off of Miami Gardens Drive, easily accessible from North Miami Beach, Aventura, Miami Beach, Hollywood, Miami Gardens and the surrounding areas.
18140 NE 19th Ave. North Miami Beach, FL, 33162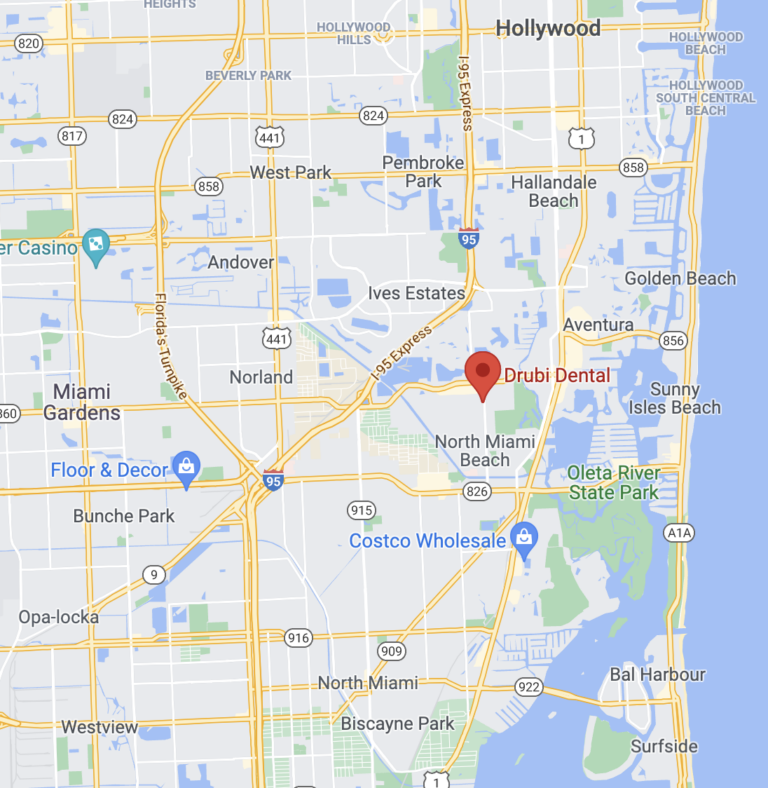 Office Hours: M-F: 10 AM – 7 PM
Frequently Asked Questions About Veneers
What are Veneers?
Veneers are thin shells permanently placed on top of minimally reduced teeth to increase their aesthetics and appearance. 
What material are Veneers made out of?
Veneers are usually made from composite or porcelain. 
When are veneers recommended?
Fractured or defective teeth

Irregular or misaligned teeth

Teeth that are not responsive to traditional whitening methods

Increase overall aesthetics of teeth and enhance the smile
What to expect during treatment?
The procedure is painless and very similar to crown treatment. The patient is first anesthesized. minimal reductions are made to the teeth. A final impression is obtained. Temporary veneers are created and temporarily cemented. The Impression is taken to the laboratory where the ceramic specialist crafts the veneers closely following Dr. Drubi's instructions. The veneers are then returned to the office. During the last appointment, the veneers are placed in and final adjustments are made. 
How long is the procedure?
Veneers preparation, final impression, and temporary veneers fabrication usually lasts about 60 to 90 minutes combined. The final appointment, which includes delivery of the veneers and adjustments, usually lasts about 30 minutes. 
How long do veneers last?
Veneers usually last an average of 15 years. However, we are confident that with the right treatment panning and techniques, Veneers should last 20 years and longer.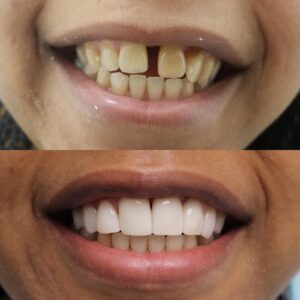 Patient came in wanting to achieve her ideal smile. Her main concerns were the spaces between her teeth, the difference in length of her front teeth, and the color.
In a case such as this one, the best way to achieve what the patient is looking for is to bring in the lab ceramics expert and work together in order to come up with a plan to achieve the ideal result. It is a team effort between the patient, the dentist, and the lab expert.
After elaborate planning, we were able to come up with a treatment plan. The dentist performed the ideal preparations while the lab ceramics expert was able to execute the perfect design.
During delivery day, we were all exited to see the final result. After trying in her new Veneers, the patient was extremely happy with the results. She realized she made the right decision that changed her life.
At Drubi Dental, we take great pride in our work, commitment, and dedication to give patients the smiles they always dreamed of.
Honesty: Our philosophy is to treat our patients with honesty and transparency. We are in the business of providing oral health and creating beautiful smiles. We believe that the best way to succeed is by being honest with our patients and always letting the patient know and understand their treatment. We know that patients value honesty. We are proud to be health care providers who always treatment plan in the best interest of the patient. 
Team: We believe that it takes a team of dedicated and experienced professionals to provide the highest quality of care. That is why at Drubi Dental, our team is made up of caring and compassionate individuals with years of experience.
Fees: We have some of the lowest fees in the nation. We understand dental work can be very expensive and we work hard at lowering our prices to meet patient's needs and expectations. We do a great job at creating treatment plans that allow us to lower prices and make patients happy. 
Time: We understand how valuable your time is and that is why we strive in making your appointment as effective as possible. Patients do not usually wait in the waiting room unless an emergency arises. Our doctor is also on call 7 days a week in case of emergencies. 
Certified Specialists: When you are a patient at Drubi Dental, you can rely on the fact that our team is certified in everything we do. Each individual has gone through extensive training in their area and has the right amount of experience to provide top quality care. 
Your initial consultation
Now that you know more about us and what we stand for, take the next step and find out how we can help you achieve your ideal smile. Here is what you can expect during your first visit with us:
Meet Dr. Drubi and the staff
Tour the office
Receive a complete oral examination including an oral cancer screening
Formulate a comprehensive treatment plan to achieve the perfect smile
Ask the Doctor and office manager any questions or concerns
Meet with the office manager to formulate a payment plan that fits your budget
In most cases, same day treatment is offered